The Team
Here is a little about us. When you visit, we hope you will share something about you…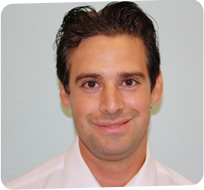 Dr. Robert Durling – GDC No: 80844
Dentist and owner
Hello – and thanks for visiting.
Having qualified from Manchester University in 2002 and after many years practising on the Kings Road in Chelsea, I opened Finchley Dental Lounge in 2010. I love transforming people's attitudes towards dentistry and my mission is to prove that dentists don't have to be scary!
I really love what I do; aside from the practice, I undertake around 50 hours of dental courses per year and enjoy swotting up on the latest dental developments in my spare time. Naturally, my wife thinks I'm crazy.
Professionally, I am experienced in cosmetic dentistry and whitening procedures, denture-work and orthodontics and completed the Chris Orr course in Advanced Cosmetic and Restorative Dentistry. But qualifications aside, I suppose my real joy is looking after nervous and apprehensive patients.
I have a beautiful (and patient) wife Samantha and have two lovely girls, Scarlett and Savannah as well as my little boy Charlie. They are happy to support me in my other passion – cooking – they are wonderful guinea pigs when I experiment with new recipes!
---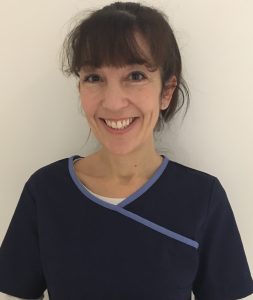 Dr. Amanda Rosenbaum – GDC No: 66370
Associate Dentist
Hi, I'm Amanda.
I qualified as a Dentist in 1991 from UCH and I joined Rob's team at Finchley Dental Lounge in 2017.  I take great pride in caring for my patients and feel privileged that so many have been with me for such a long period of time.
I enjoy all aspects of dentistry, especially treating families, nervous patients and children of all ages. I strongly believe that everyone can manage dental treatment, but at their own pace and with the right Dentist.
When I am not working, I am a busy mum of four children and any time I have left over, I am in the garden.
Looking forward to seeing you here at Finchley Dental Lounge!
---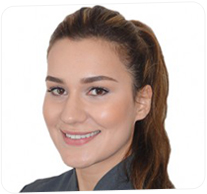 Mandana Roshanrou – GDC No: 154051
Dental Hygienist
Hi I'm Mandana,
I qualified from 'Barts and the London' in 2011 as a dental hygienist and therapist. I am really happy to be a part of Finchley Dental Lounge. My role is to assist in the prevention and treatment of oral diseases and in particular periodontal or gum disease. I am passionate about supporting patients in treating and monitoring their oral health. This basically means that I care about your teeth and gums and want you to care about them as well!!
Outside of work, I am a qualified personal trainer and spend lots of time in the gym or outdoors, leading a healthy lifestyle.
---

Francesca Wells – GDC No: 272464
Dental Nurse
Hi I'm Francesca
I worked as a Trainee Dental Nurse since 2015 and became a qualified and registered Dental Nurse in June 2017. I like all aspects of Dental Nursing in particular meeting the patients and caring for them throughout their treatments.
I joined Finchley Dental Lounge in October 2017 and it is a pleasure being part of the team.
Outside of work I enjoy spending time with family and friends, and of course some retail therapy!
---
♦ Contact Finchley Dental Lounge